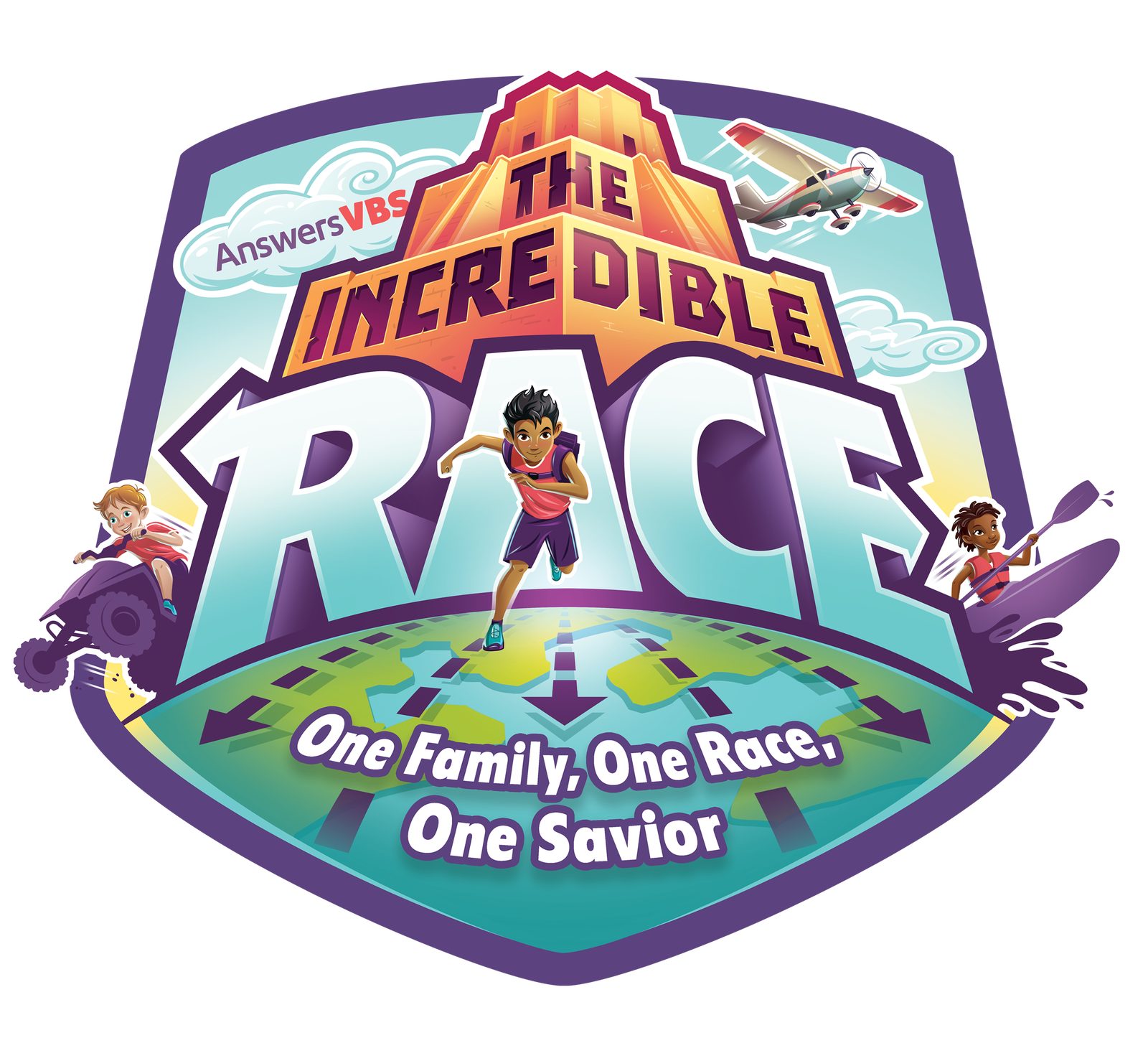 Ready, Set, Go!
It's a Vacation Bible School like no other!
Kids will race from continent to continent uncovering clues and attempting challenges as they fill their score cards.
They'll also discover that, no matter where we live, what shade of skin we have, or what language we speak, we are all part of the same race—the human race—and all part of the same family from Adam and Eve through age-appropriate curriculum.
As they examine the events surrounding the tower of Babel, kids will learn that God is calling people from every tribe and nation through his Son, Jesus Christ, the Savior of the world. And that he wants us to share this good news in kindness and love with our neighbors nearby and far away.
Join our 2019 Vacation Bible School, The Incredible Race, and experience God's love for every tribe, language, and nation!
Daily Activities include: Opening program, Bible Lesson, Science Presentation, Games, Crafts, Snacks and closing program Monday – Friday, July 8-12, 2019  from 9:00am – 12:30 pm
Children entering K through completed 6th grade
Grace Bible Church:
158 Myers Corners Road
Wappingers Falls, NY 12590
845/298-8481
The program is FREE, but we do require registration.
You may register by phone, mail or online with the form at the end of this page.
MORE INFORMATION
Your children will learn the following:
Day 1: Ready, Set, Go: Before Babel
Bo the Anaconda – South America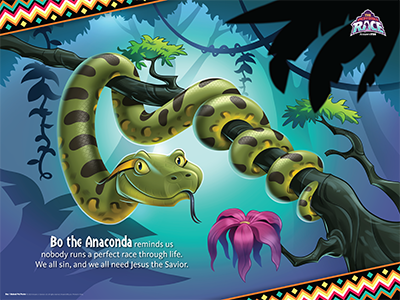 Bible Passages: Genesis 1–11
Lesson Focus: As the race starts, we explore the beginning of the human race and why nobody has run a perfect race through life.
Day 2: Hitting a Roadblock: At Babel
Jamal the Camel – Asia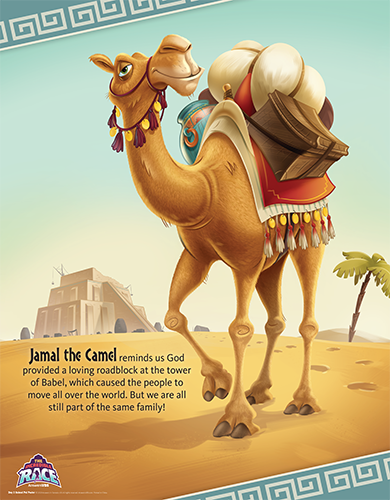 Bible Passages:
Genesis 11:1–9
Lesson Focus: On this leg of the race. we stop at the Tower of Babel and check out the important and loving roadblock God provided there.
Day 3:One Race, Many Nations: After Babel
The Pup Patrol – Africa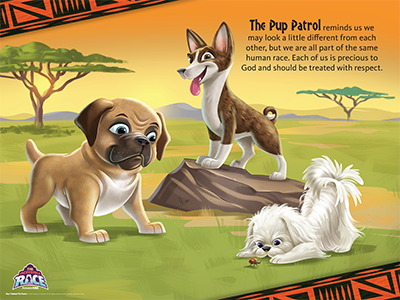 Bible Passages: The Table of Nations
Genesis 10, Psalm 139, Acts 17:26
Lesson Focus: On leg three, we see how the human race develops into people groups with different languages, cultures, and physical features, but how we are still all one race.

Day 4: One Way—Jesus: Babel and the Gospel
Agape and Phileo the Polish Swans – Europe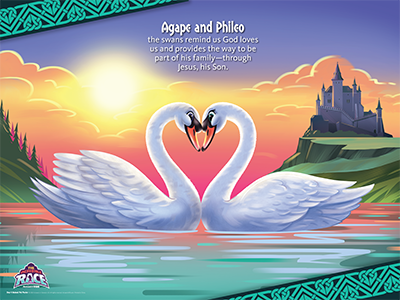 Bible Passages: Revelation 7:9–10
Lesson Focus: On our fourth leg, we discover the need to yield our lives to God as he reaches out to all nations, tribes, and peoples with his love through Jesus Christ, the Savior of the world.
Day 5: Green Light—GO: Why Babel Matters Today
Racer the Roadrunner  – North America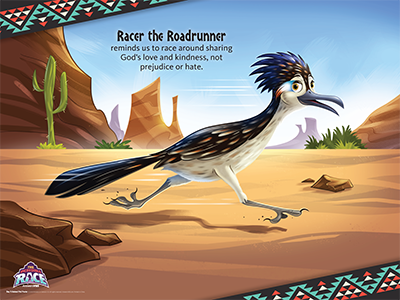 Bible Passages:
Luke 10:25–37
Lesson Focus: On this final leg, we learn that because God loves all people groups, we ought to treat others with love and respect, not prejudice and judgment.
To register, please fill out this form.