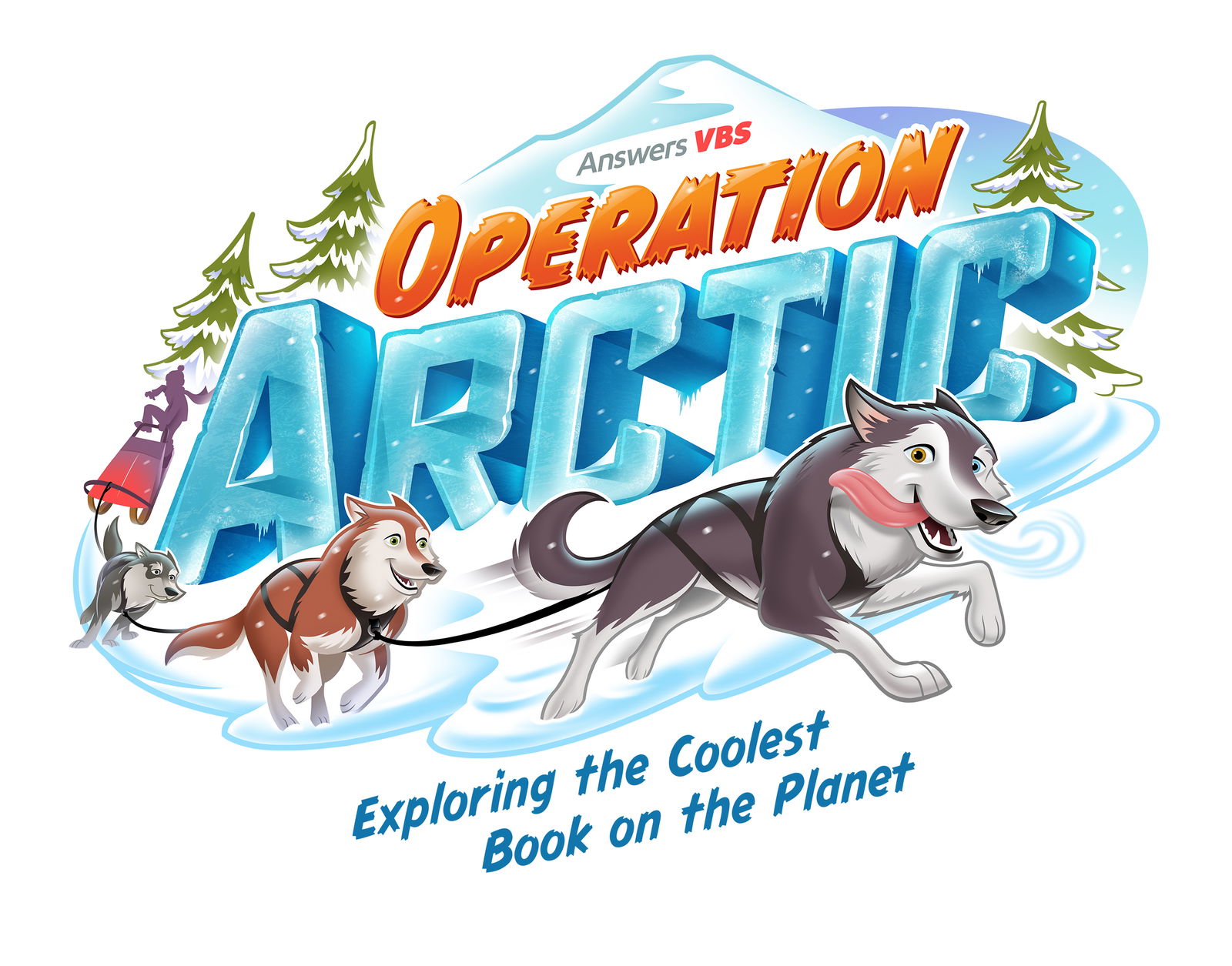 Welcome to Operation Arctic! Every day, our kids are bombarded with the message that the Bible isn't the true Word of God, that it can't be trusted to tell us the truth about the past or, more importantly, about how we can receive the gift of eternal life. With the Operation Arctic VBS 2017 theme, your kids will warm up to the Word as they explore the coolest Book on the planet and discover how we can know for sure that the Bible is God's written word to us!
Grab your parka and snow boots! With this VBS 2017 curriculum, we're headed deep into the stunning Arctic Circle that is filled with treasure and thrilling to explore! And be sure to pack your Bible—we'll be learning all about that breathtakingly beautiful Book that is filled with treasure and thrilling to explore! As we venture into the cold tundra, we'll discover that the BIBLE:
Let's plunge on in to this cold world and God's wonderful Word! Operation Arctic promises to be a flurry of fun and excitement! Let's go!
WHEN:  July 10-14
Time: 9 am – 12:30 pm daily
Ages: Children going into K through completed 6th Grade
Cost: Free (there is a voluntary offering collected for a missions project)
For more information, see below:
To register, please fill out this form.
Go to the link below to see Promotional Video from AIG about Operation Arctic
(Please note, Grace Bible Church is a much, much smaller church, so we will not have all the things shown in the video)

See below for Operation Arctic FAQs links & Operation Arctic FAQs links for Kids
Operation Arctic FAQs
Day 1 — Book of Books
Day 2 — Incredible Impact
Day 3 — Bedrock Base
Day 4 — Letter of Love
Day 5 — Exciting to Explore
Operation Arctic FAQs for Kids
Day 1 — Book of Books
Day 2 — Incredible Impact
Day 3 — Bedrock Base
Day 4 — Letter of Love
Day 5 — Exciting to Explore